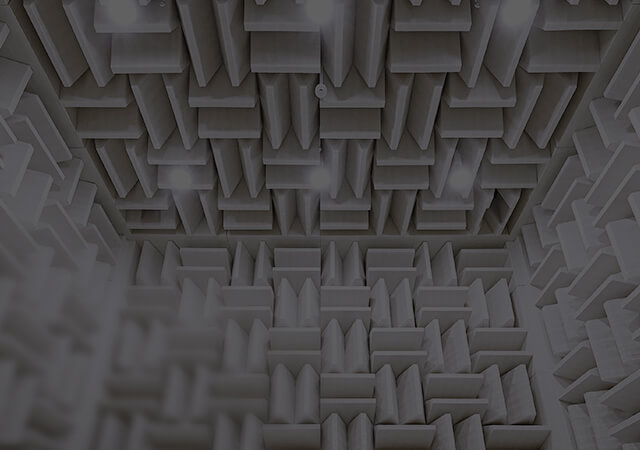 Sonora Technology is a sound insulation equipment manufacturer, but we have also been cooperating withe other equipment manufacturers.
There are a wide variety of user requirements in building noise strategies and acoustic measurement environment. As a sound insulation equipment manufacturer, we not only manufacture soundproof rooms or anechoic rooms, but also present proposals to users from both hardware and software.
Soundproof Equipment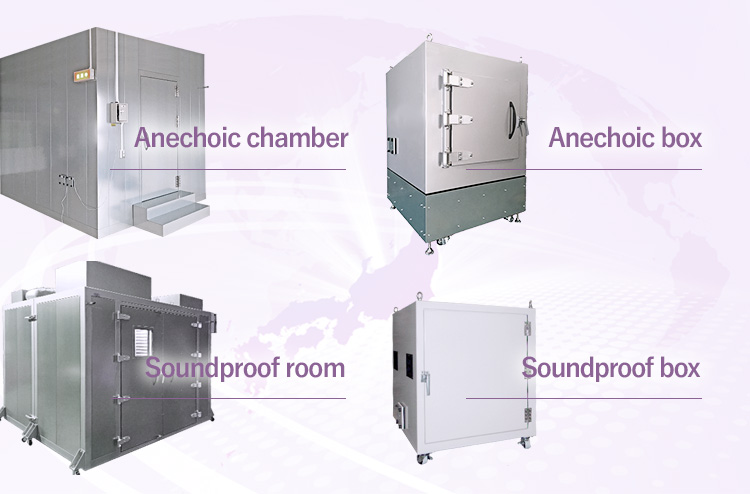 Accessory equipment
Special door( electric, pneumatic, hydraulic)
Constant temperature and humidity equipment (±℃)
Special air conditioning equipment( wind tunnel test, etc)
Environment test equipment( rainfall experiment, vibration test, etc.)
Various laws and regulations, safety measures (fire prevention and explosion-proof precautions, etc.)
Configuration for automobile passing ( dynamo, acoustic measurement system, etc.)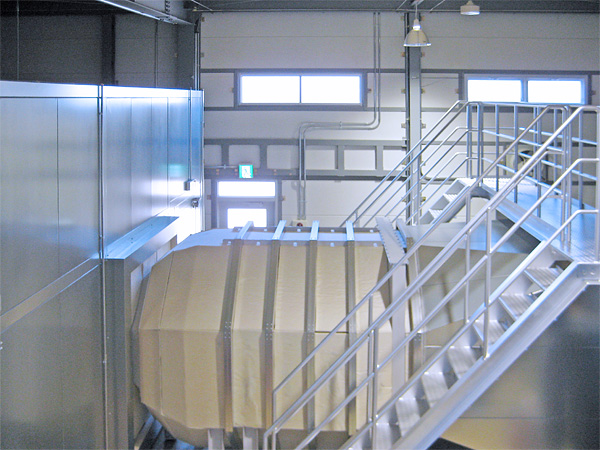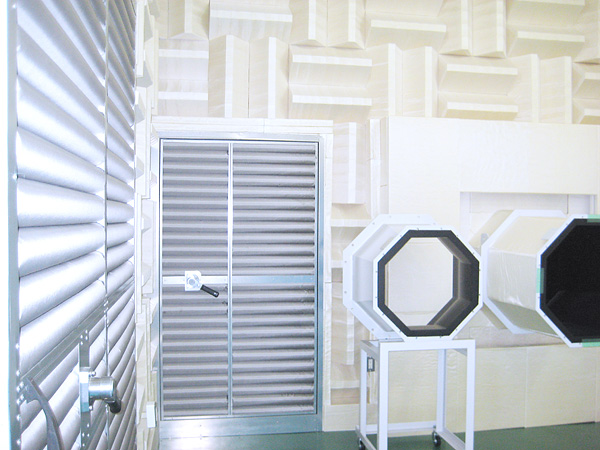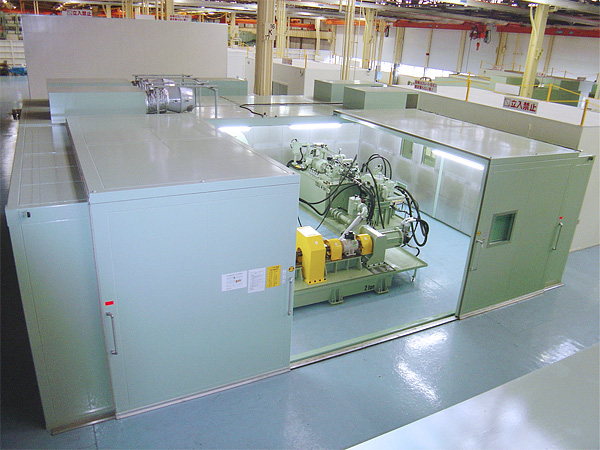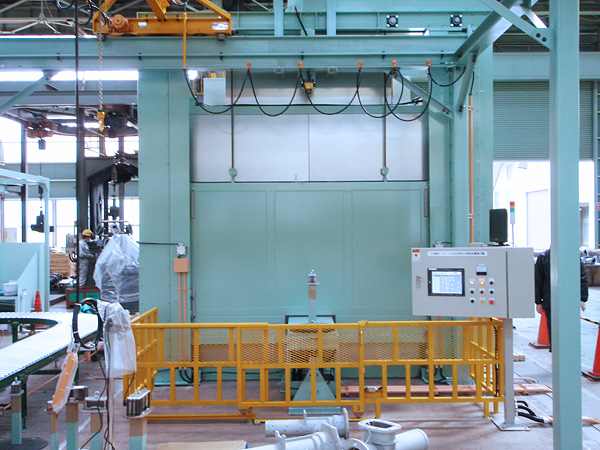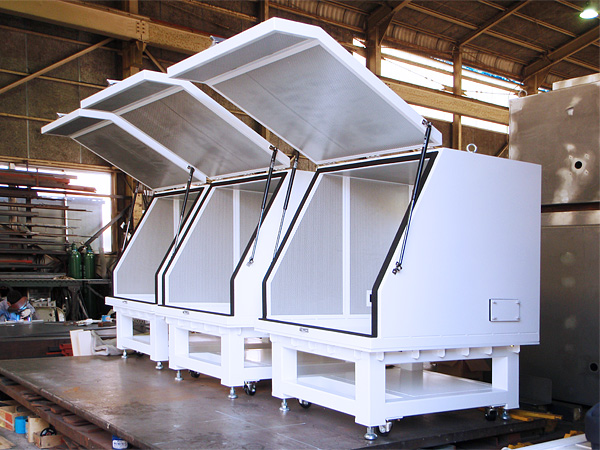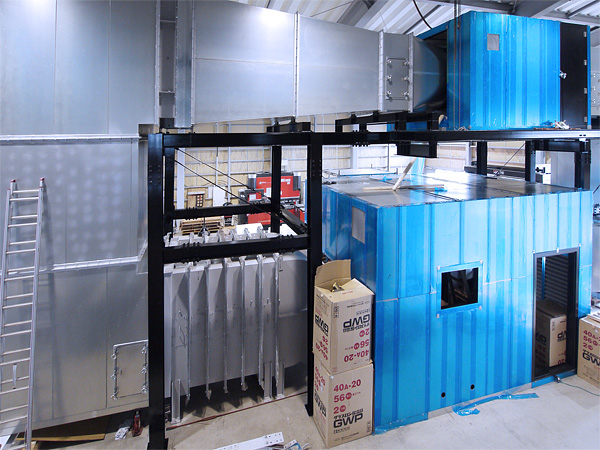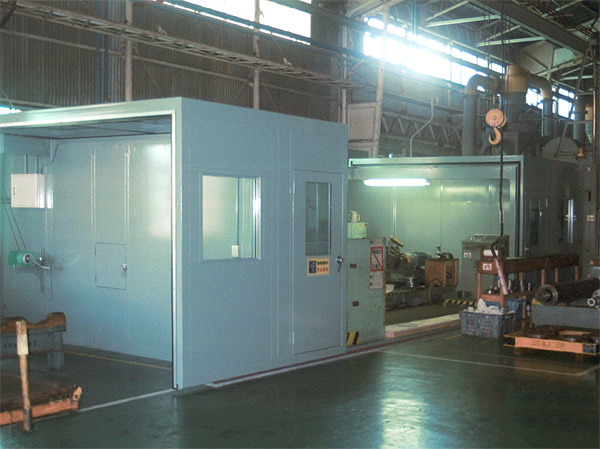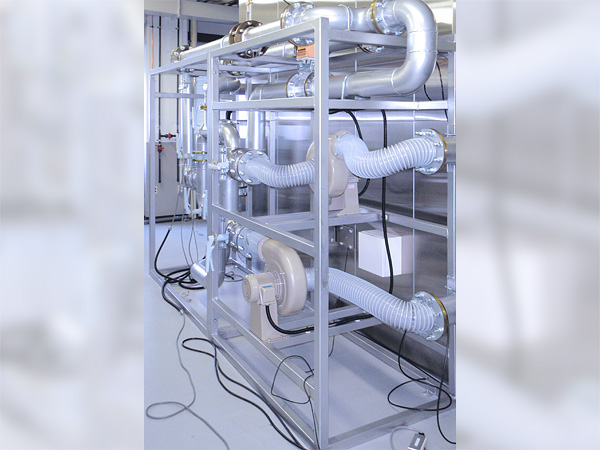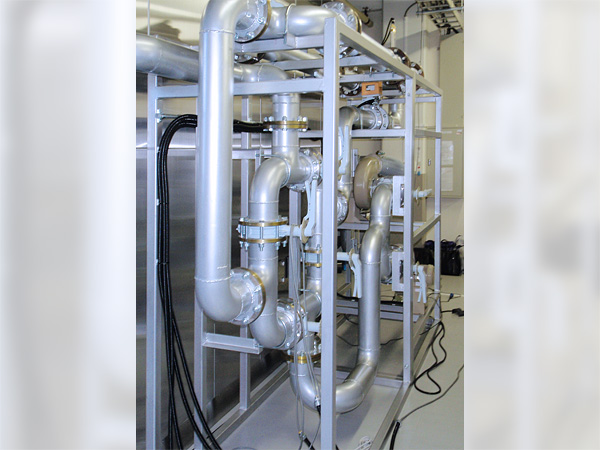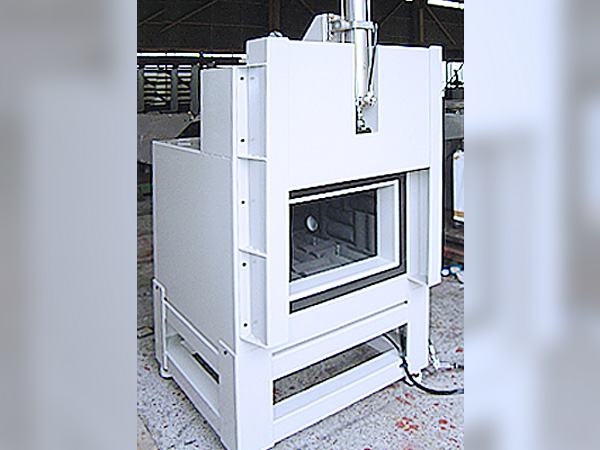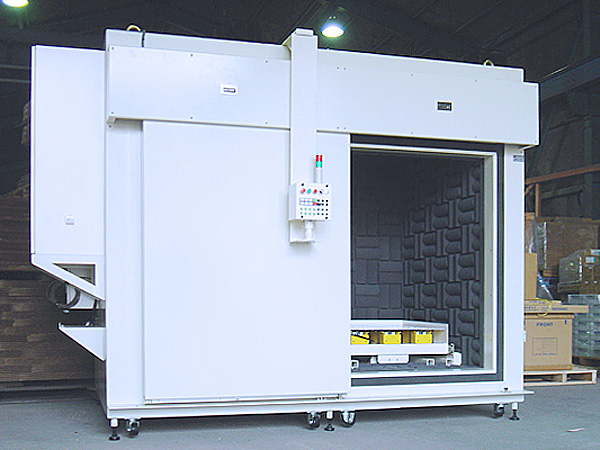 The Shape of Soundproof Room <You can also do like this>
The shape of a soundproof room can be devised according to workability and the conditions when moving in. Here is an example.
Coupling type( split type)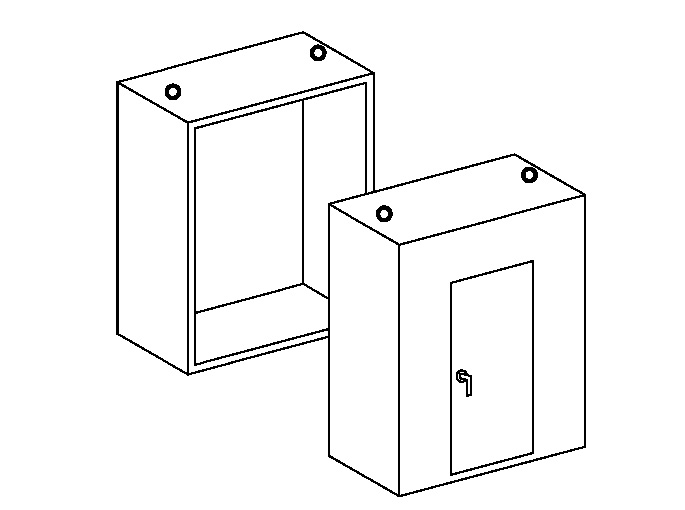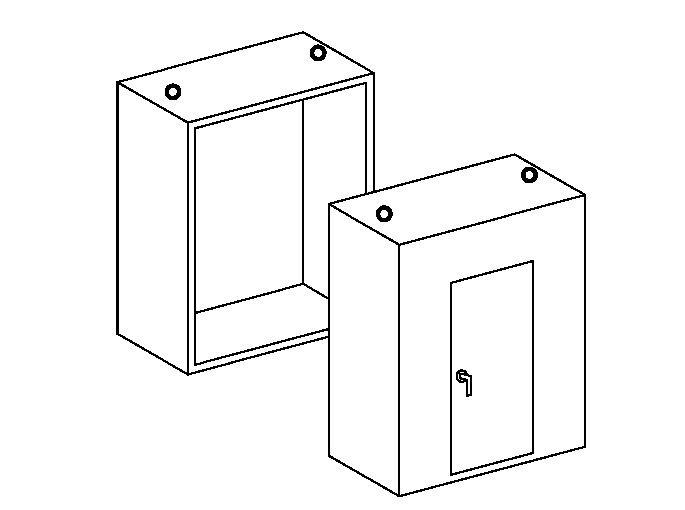 Cut the soundproof room in half, because each part is integrated, they can become one soundproof room when you assemble them after moving in. There are many cases where this kind of design is adopted when exporting overseas.
Detached panel type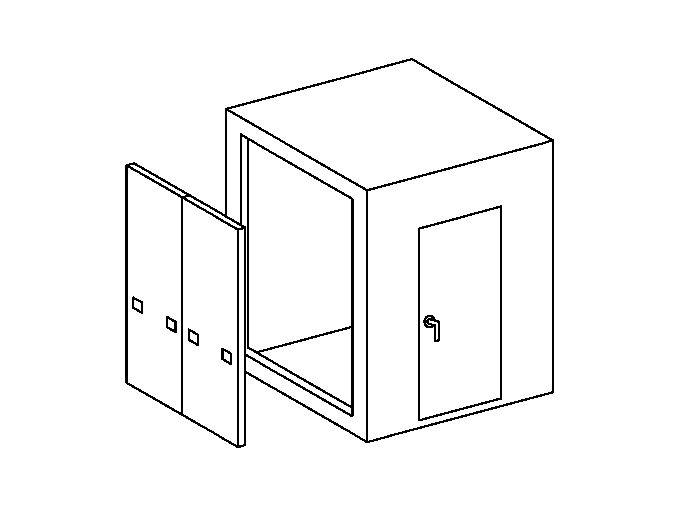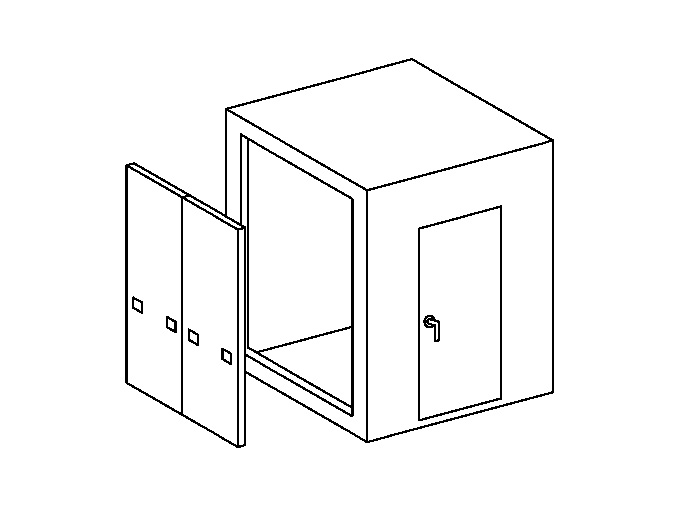 By partially detaching the wall surface of the soundproof room, maintenance of the machine and equipment installed inside the soundproof room becomes easy.
L-shaped sliding door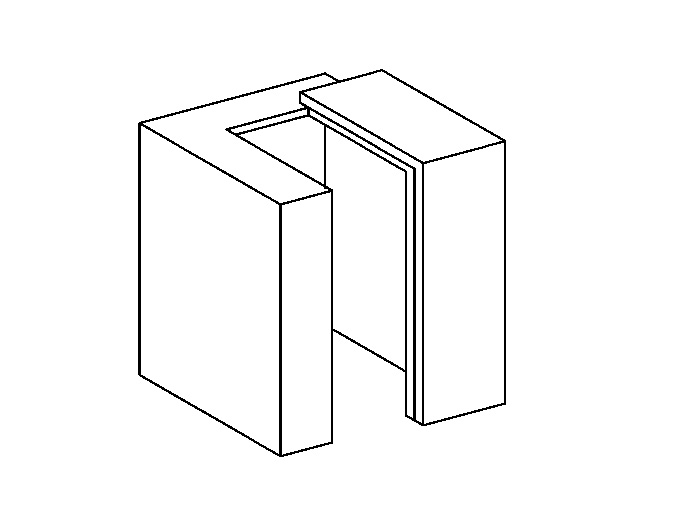 It's applied to the occasion when you want to use a crane to carry heavy objects into the soundproof room. There are many kinds of switch methods, such as manual switch, electric switch.
Sliding door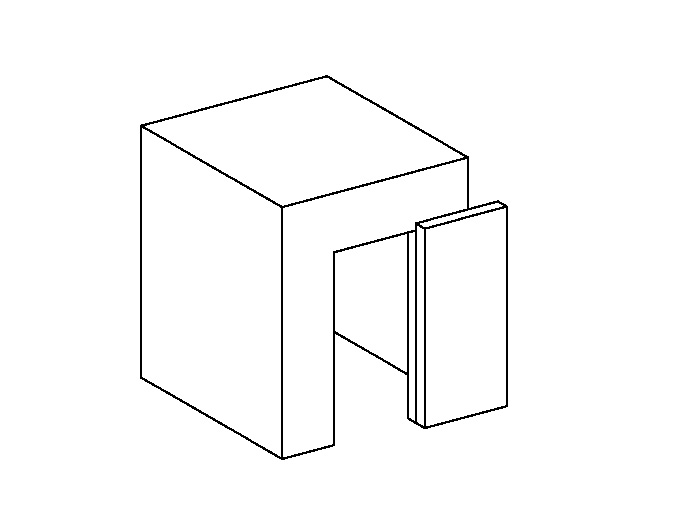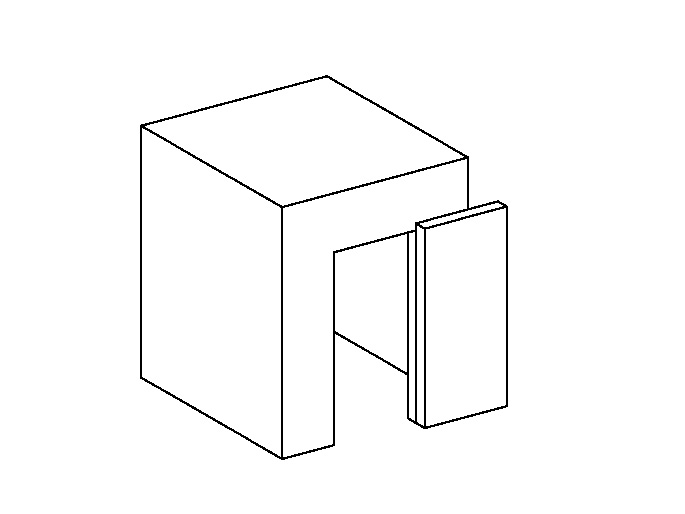 It's mainly designed for the automation of abnormal sound inspection of products on conveyor lines, and when the effective space can not be ensured by opening and closing doors.
Mobile type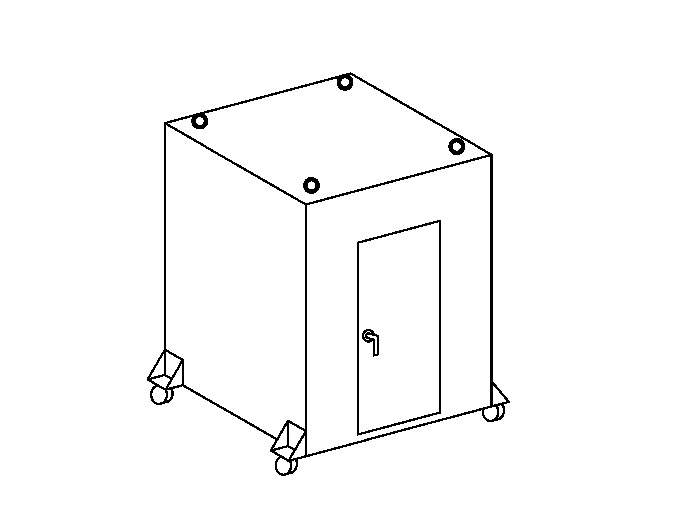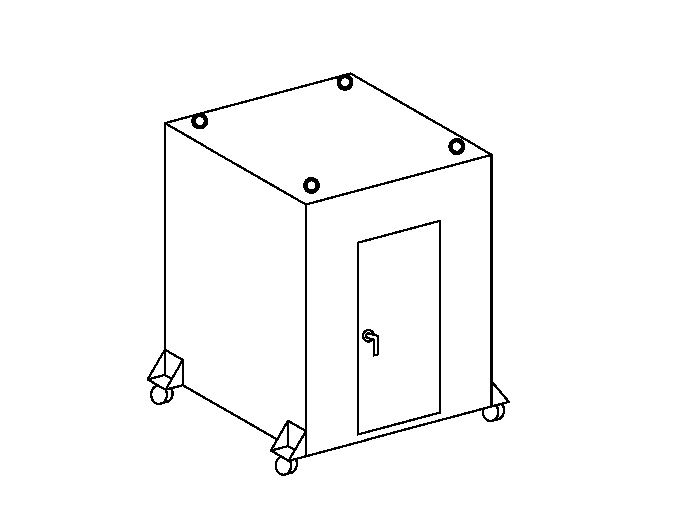 It can be moved by caster, etc. And the unloading state is complete state after being transported to the clients from our factory. So there is no need for on-site assembly work.
CONTACT

Contact us by phones
Inquiry form
SHOW ROOM

Introduction of Sonora Showroom

Sonora Technology, a manufacturer of anechoic chambers and soundproof rooms that providing service all over the country is based in Toyko, Shizuoka, Aichi, Hyogo. We have an in-house integrated system from acoustic measurement, research, diagnosis to design, manufacturing, construction and guarantee. In addition, we have showroom which has anechoic room and soundproof room at "Mt. Fuji Technology Center" in Gotemba city. Using the measuring facility in practice, you can check the high performance of our products while experiencing the unique anechoic space. Besides the showroom, there are videos of the company introduction and you can visit the factory as well. There are almost no institution opening anechoic room for free in Japan. It can also be used outside of business, such as those who are considering purchasing our products, those who are interested in us, the general public and the media, please come by any chance.

About 15 minutes from Gotemba IC on Tomei Expressway, 1157-332, Hotozawa, Gotemba, Shizuoka, 412-0046
TEL +81-3-6805-8988 / eFAX +81-3-6740-7875 (common to all branches)
All products come with a one-year warranty. And we will immediately deal with any malfunction caused by defects in our design, manufacturing and construction. Furthermore, welcome to contact us for relocation, remodeling and maintenance, etc.
CONTACT

Inquiries and Pamphlet Requests

About Sonora Technology products, please contact us from the inquiry button for inquiries. If you want the materials by mail, please contact us from the pamphlet request button.