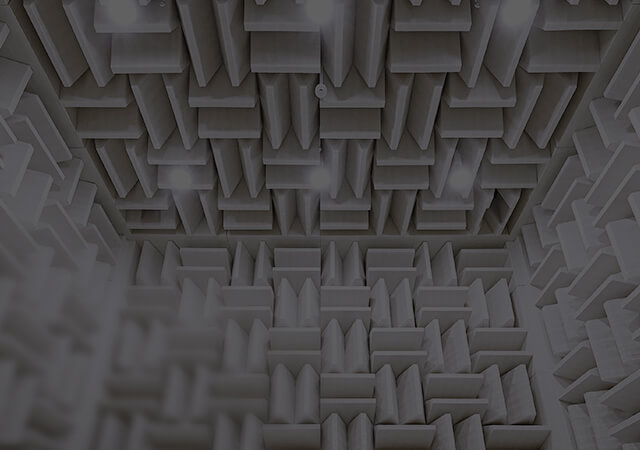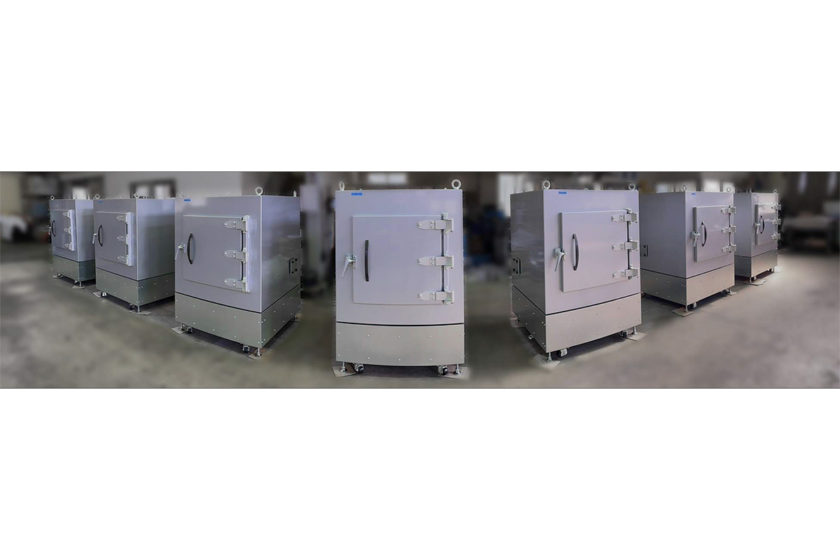 An anechoic box is a small acoustic box for acoustic measurements. Unlike an anechoic chamber, it is not possible to make acoustic measurements in accordance with the ISO standards, however, correlative and comparative measurements are feasible by making corrections based on the master data acquired in the anechoic chamber.
In order to make acoustic measurements, acoustic analyzers such as sound level meter and FFT analyzer are used to inspect the acoustic characteristics and abnormal noises in small drive components, speakers, telecommunications equipment…etc.
Sonora Technology has developed anechoic boxes with extremely high sound insulating value, even higher than that of anechoic chambers. That allow to set a background noise in the box to a lower level. Depending on the installation environment, a single-digit background noise can be ensured. *OA3.5dB (actual value)
No assembly work required
Unlike an anechoic chamber, it has the advantage that there is no need to assemble it on-site.
So all you have to do is carry in and install the anechoic box exported from Japan.
Extensive customizability
According to the measurement methods, Sonora Technology will suggest how to set up objects to be measured and microphones. Various customization can be applied including sliding table, clumps for microphone, cable ports, lighting and coupling.
Confidence backed up by our proven track record
Sonora Technology has the largest market share as manufacturer of anechoic boxes in Japan. Since 2003, Sonora Technology has achieved to deal with 1,024 companies, mainly among Japanese major private companies, and concluded with 3,229 deals during around 20 years.
CONTACT

Contact us by phones
Inquiry form
SHOW ROOM

Introduction of Sonora Showroom

Sonora Technology, a manufacturer of anechoic chambers and soundproof rooms that providing service all over the country is based in Toyko, Shizuoka, Aichi, Hyogo. We have an in-house integrated system from acoustic measurement, research, diagnosis to design, manufacturing, construction and guarantee. In addition, we have showroom which has anechoic room and soundproof room at "Mt. Fuji Technology Center" in Gotemba city. Using the measuring facility in practice, you can check the high performance of our products while experiencing the unique anechoic space. Besides the showroom, there are videos of the company introduction and you can visit the factory as well. There are almost no institution opening anechoic room for free in Japan. It can also be used outside of business, such as those who are considering purchasing our products, those who are interested in us, the general public and the media, please come by any chance.

About 15 minutes from Gotemba IC on Tomei Expressway, 1157-332, Hotozawa, Gotemba, Shizuoka, 412-0046
TEL +81-3-6805-8988 / eFAX +81-3-6740-7875 (common to all branches)
All products come with a one-year warranty. And we will immediately deal with any malfunction caused by defects in our design, manufacturing and construction. Furthermore, welcome to contact us for relocation, remodeling and maintenance, etc.
CONTACT

Inquiries and Pamphlet Requests

About Sonora Technology products, please contact us from the inquiry button for inquiries. If you want the materials by mail, please contact us from the pamphlet request button.